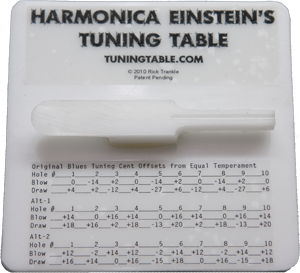 Simple Reed Tuning Tool
by Harmonica Einstein
One Size Fits All
Brands of Diatonics!
The Tuning Table
by Harmonica Einstein
The Easy Way to Tune
Diatonic Harmonicas !
Isolates the Tuning Process
Does not Disturb Gapping
"An ingenious and affordable tool that
makes harmonica maintenance
much less intimidating and
much more rewarding!"
Joe Filisko - July 2010
filisko.com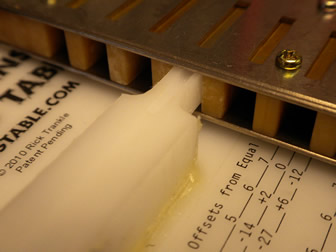 No need to
remove reed plates
from the comb to
quickly tune all reeds.